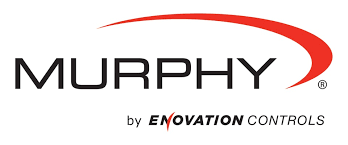 Murphy Production Controls proudly offers a wide range of instrumentation and control solutions for the Oil & Gas Production and Natural Gas Compression markets. The same traditions of customer focus, innovated ideas and reliable products continue since its inception more than 75 years ago.
Our commitment is to understand and meet the requirements of our customers and our jobs; provide qualified personnel and sufficient resources so that these requirements can be assured; and maintain an environment which encourages all employees to pursue never-ending improvements in quality and productivity.
Quality Assurance
FW Murphy Production Controls locations are independently assessed to the ISO9001 management system. Our design, production, management and quality systems use best-of-breed principles and processes to ensure continuous quality and improvement.
FW Murphy offers products that monitor and control compressors, pumps, generators, and more. Our control systems monitor pressure, temperature, liquid level, overspeed, time and vibration. We cover it all, from simple start/stop operation to sophisticated automation systems incorporating microcontrollers and remote communications. We provide cost-effective, perfectly suited products for our customers, and have been doing it for over 70 years.