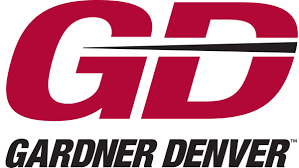 Industrial Air Compressors
Gardner Denver is a global manufacturer of industrial air compressors, blowers and vacuum products. With a wide range of technology styles that can tailor to your application needs.
Not only does Gardner Denver have a technology option for you, but are where you need us when you need us. Gardner Denver is proud to offer the most extensive and qualified distributor network available. Local Distributors offer 24-hour service and technical support for all your needs.
Along with our wide range of products and dependable service, we understand that you are looking for comprehensive solutions and world-class manufacturing. Each product is meticulously researched, designed and created by a world-class research and development team and testing laboratory. Gardner Denver offers precision manufacturing capabilities that ensure quality products that will fulfill your technology needs.
Oil Lubricated Rotary Compressors
Low Pressure Reciprocating Compressors
High/Medium Pressure Reciprocating Compressors
Locomotive Reciprocating Compressor