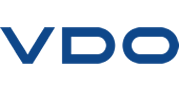 VDO Gauges, Instruments and Accessories.
Since 1920, we've been focused on providing our customers with the best possible instrumentation. We continue to work to deliver the functionality, durability and high quality finish that have earned our products a best-in-class reputation, worldwide.
Our latest offering of world-class instruments and accessories for the custom vehicle enthusiast – everything you'll need for your car, truck, street rod, hot rod, show car or kit car. We offer a wide range of traditional and new styles, and regardless of the gauge series you choose, you can count on VDO for rock-solid reliability and attention to detail, fit and finish.
Now, in addition to our range of VDO gauges and gauge kits, we've added video monitoring systems, including cameras, displays and kits that help eliminate blind spots, so you can avoid hitting anything that could harm you or your car.