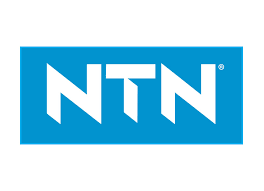 BALL BEARING
With more than ninety years of manufacturing expertise in ball bearings, NTN offers one of the industry's widest arrays of products to fit your application. Our ball bearings are available to you off-the-shelf, in sizes ranging from 10 mm to 320 mm outside diameters. And with a virtually limitless variety of configurations of seals, shields, lubricants, internal clearances, and cage designs, there's no reason to go anywhere else for your ball bearing needs.
APERED ROLLER BEARING
Tapered roller bearings utilize conical rollers and raceways, arranged so that the rollers and raceways meet at a common apex. The rollers are guided by contact between the large end of the roller and a rib on the inner ring. This provides high capacity for radial and single thrust loads.
PREMIUM BRANDS, PREMIUM MATERIALS
We offer premium tapered roller bearings under the NTN and Bower® brand names. Most NTN and all Bower® tapered roller bearings feature case-carburized components. Cups, cones, and rollers are made from case-hardened alloy steel of "Bearing Quality" to provide superior fatigue life and reliability. Precise control of heat treatment, dimensions, and surface finish of the components further contribute to reliable bearing performance. So whether you're looking for an American-made, case-carburized inch series taper, or a metric series through-hardened variety, we have you covered with a proper fit for your application. Premium steels and heat treatments are also available for applications requiring extended life and high reliability.
SPECIAL ROLLER CROWNING
NTN's pioneering efforts in developing crowned rollers have resulted in greater load-carrying capability and longer bearing life. Crowned rollers under load distribute stress equally along their full length of contact with the raceways, thereby eliminating stress concentration at the roller ends. This design concept also compensates for minor misalignment between shaft and housing bore and deflection under load, thereby reducing stress concentration.